We tend to get many greeting cards throughout the year, especially in the Winter months. These cards are so beautiful that sometimes you just don't want to throw them away. Now you don't have to. Instead, you can simply reuse those old greeting cards to create a ton of new items. Let's take a look at these crafty ideas below.
Simple Gift Tags 
Those greeting cards that have a beautiful scene on the front can be reused for gift tags. Most card manufacturers tend to put the writing on the right side of the card. That means that you can simply cut off the left side of the greeting cards and reuse them as scenic gift cards that look like you've spent a ton. You can use greeting cards http://www.charitygreetingcards.com.au/corporate.html
Tea Lightshades 
There are just some greeting cards that have beautiful designs you want to look at all the time. You can simply use two of your favorite greeting cards and sew them together into a rectangular shape. This will create the perfect illusion of a lampshade that can be illuminated by a battery-powered tea light. We highly suggest not using an actual flame around the cards, as they are typically flammable.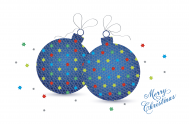 Create A Photo Mat 
When you get a ton of greeting cards for a special event, why not incorporate those cards into a photo mat. Occasions like weddings, baptisms, and birthdays can be preserved by using all the greeting cards that you received to create a lovely photo frame around one of your pictures from that day. This is a great way to bring back memories from that day and remind you of who shared it with you.
Easy Seasonal Centerpieces 
You don't need to get all fancy and time-consuming with your Christmas centerpieces. Simply use a few mason jars and stuff the cards that you received from family and friends in them. This will be a great way to spice up your holiday table and a unique way to showcase your appreciation for receiving the cards.
Quick Post Cards 
When you are running short of new cards, why not reuse an old one as a post card. Simply cut off the left side of the card and you suddenly have a do-it-yourself post card. This is a fantastic way to reuse the pictures from your old cards that is environmentally friendly as well.